Michelle Kyle - Pianist, Cellist, Ensembles
Elegant Live Music for Special Events in Ontario
Michelle Kyle provides elegant classical and popular music for weddings and other special events. She has been performing throughout Ontario for over 20 years as a soloist and with her ensembles. For more information about Michelle's wedding music services, please visit Wedding Ceremonies, Music for Receptions, and Booking Information.
Michelle completed a Bachelor of Music degree at Wilfrid Laurier University, a Master of Music degree at McGill University, and Licentiate and Fellowship Diplomas from Trinity College of Music, London, England, as well as a law degree at Osgoode Hall. She performs classical and popular music for corporate events, birthday parties, funerals, and other special events. Michelle writes custom music arrangements that enable her ensembles to play clients' special requests.
Previously based in downtown Toronto for 20 years, then in rural Monkton, Ontario for eight years, she is now located in rural Princeton, Ontario, between Brantford and Woodstock. She performs regularly in Kitchener-Waterloo and Cambridge, and sometimes in Toronto and London.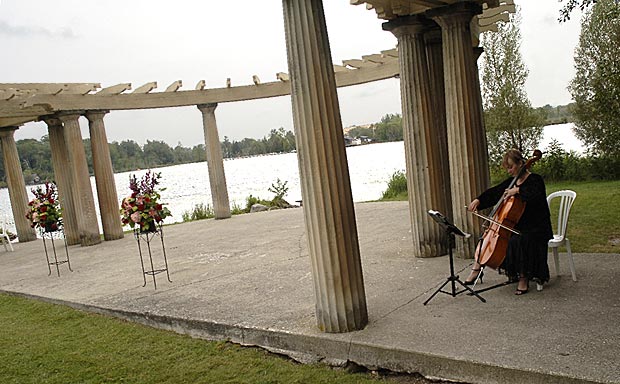 Client Testimonials
"We were immediately struck by how sensitive she was to our wishes, and how beautifully she played ..." more
"... as I was preparing to walk down the aisle, I heard your music and saw my groom and I thought to myself, this is exactly what I always dreamed of ..." more
"Anyone looking for a wedding musician look no further. Michelle Kyle is the answer to your prayers ..." more
"... it is the emotion that is conveyed in your love of the music that makes you the perfect choice for a wedding pianist ... you helped to make our day more special than we even imagined it would be ..." more