Michelle Kyle - Pianist, Cellist, Ensembles
Michelle Kyle's Music Archives
This page provides access to archives of past music projects envisioned and created by Michelle Kyle.
The Birthday Series at Heliconian Hall

The Birthday Series was a Toronto concert series that presented nine concerts between January 2010 and May 2011. The series celebrated the lives and music of composers of art songs and chamber music with programs of their works on their actual birthdays. Professional performers and students from Voice Studies at University of Toronto presented well-known and rarely performed vocal and instrumental music. Our friendly events combined music, education and joyful celebration, with insightful narration, home-baked cookies, birthday song sing-alongs in the composer's language, CDs of the composer's music as door prizes, and complimentary birthday cake served with whipped cream, coffee and tea.
Heliconian Choir and Orchestra

The Heliconian Choir and Orchestra were co-founded and led in their inaugural season by artistic director Michelle Kyle and conductor Sarah John for the Toronto Heliconian Club, a downtown Toronto meeting place for professional women in the arts and letters, founded in 1909. The inaugural concert took place on May 29, 2011.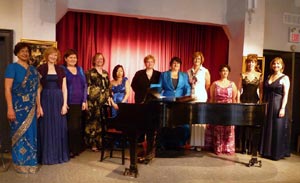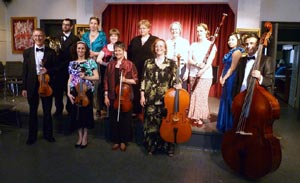 Joyful Voices

Joyful Voices, a community choir in North Perth, Ontario, was co-founded in September 2018 by pianist Michelle Kyle and conductor Todd Kasenberg. Linda Street became the conductor in September 2019. After the December 2019 concert, Michelle left due to relocation.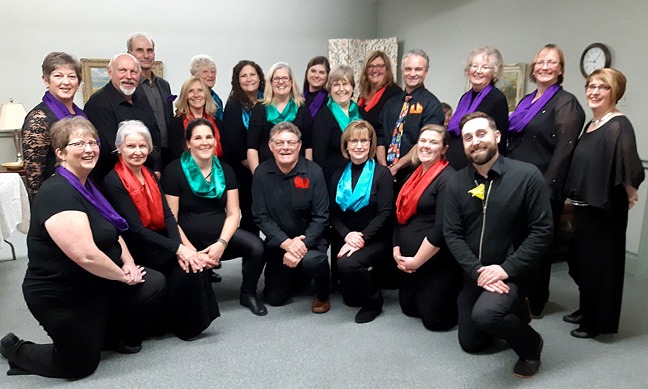 Adult Piano Lessons

Michelle has been a piano teacher specializing in private lessons for adult learners, including both beginners and experienced musicians.
Collaborative Pianist

Michelle has much experience as an accompanist for singers and instrumentalists. If you need this kind of service, she may be available.