Joyful Voices
A Community Choir in North Perth
Upcoming Concerts
We perform two main concerts during our choir season. Our concert dates for the 2019-20 season are Saturday, December 14, 2019 at 7:00 pm and Sunday, May 3, 2020 at 2:00 pm. We may also perform free concerts at local retirement residences or community events.
Our next concert, The Joy of Friendship, features songs of friendship, joy, and seasonal celebration. Tickets at $15 per person are available soon from choir members. We will "pass the basket" for donations in support of It Takes a Village.
Past Concerts
Our inaugural public concert took place at St. Andrew's in Molesworth on December 9, 2018, featuring conductor Todd Kasenberg, pianist Michelle Kyle, violinist Nora Pellerin, and soprano Meredith Vair. We performed diverse seasonal music celebrating winter, Christmas, Hanukkah, Kwanzaa, Winter Solstice, Chalica, and Festivus. We donated $1,350 from proceeds of this concert to the North Perth Community Hospice.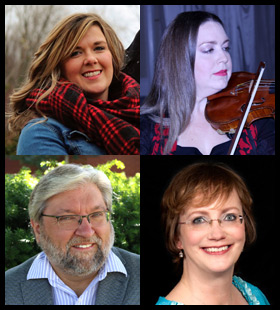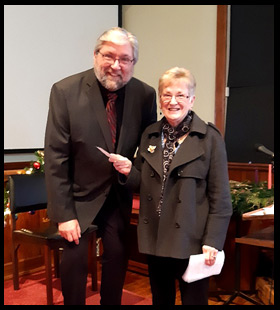 Our second public concert, The Joy of Spring, took place at St. Andrew's on April 28, 2019. We performed music from Thomas Morley, Mozart and Schubert to Pete Seeger, Oscar Peterson, Gordon Lightfoot, the Beatles, Carly Simon, Pharrell Williams, and Three Dog Night. We donated $1,000 from proceeds of this concert to the Canadian Mental Health Association, Huron Perth Branch.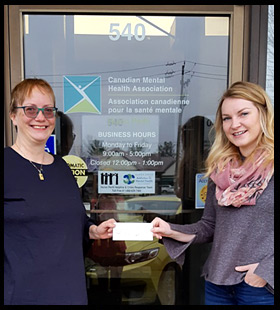 On July 1, 2019, eight of our singers - sopranos Charm and Allyson, altos Monica and Diane, tenors Jennifer and Sylvia, and basses Wayne and Mark - along with pianist Michelle and sound engineer Sam, performed O Canada and upbeat favourite songs for the people lining the streets of Atwood at the Canada Day parade. Our conductor, Todd Kasenberg, rode in the mayor's truck that pulled our award-winning float.